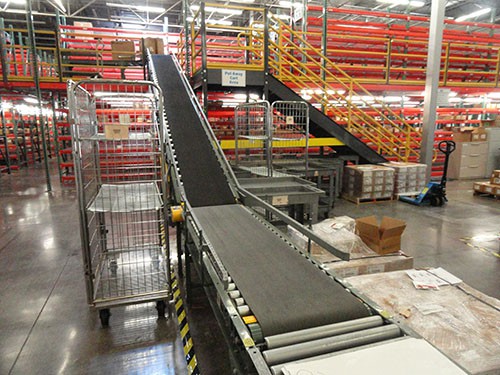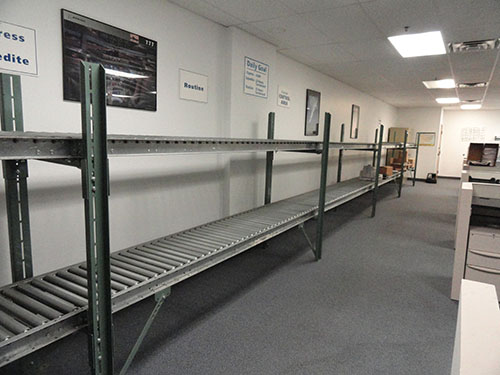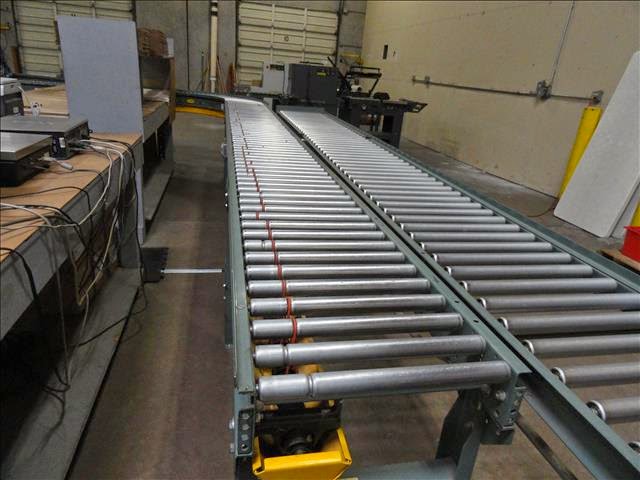 Streamline your shipping and warehouse needs with conveyor belts. Imagine the checkout line at your grocery store and the various types and amounts of items you can add to the belt to go from one end to the other. An industrial sized conveyor belt made of industrial strength materials is made to bring effective transport, movement and organization to your warehouse.
Add efficiency to your process with conveyor belts to easily transport a diverse array of products and goods throughout your warehouse. This cost-effective solution makes it easy to get a product from point A to point B and on or off your shelves in a matter of minutes. From multi-flexing conveyor solutions to used conveyors, you'll be able to work around your warehouse obstacles to keep your product line moving. Cut the time it takes to transport a shipment, a package or other material good in your warehouse with an easy to implement conveyor belt system.
Conveyors are the versatile way to convey products of various shapes, sizes and weight. Conveyor can allow you to move case pack quantities of product over long distances without increasing labor costs. Even a very basic trailer loading conveyor solution can increase the productivity of your dock workers and speed up the loading/unloading process. A poor layout can literally cost your company time and money. Add a conveyor system to your warehouse to increase travel time, increase productivity and reduce labor costs.
We offer a complete line of automated conveyor systems, including chain flexible conveyors, gravity conveyors, roller conveyors and belt conveyors.