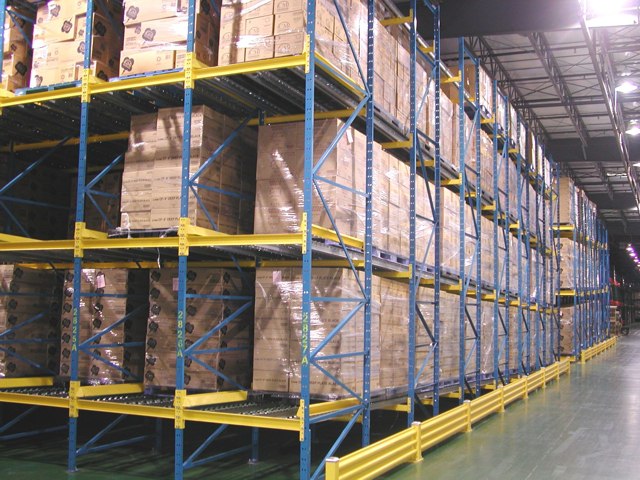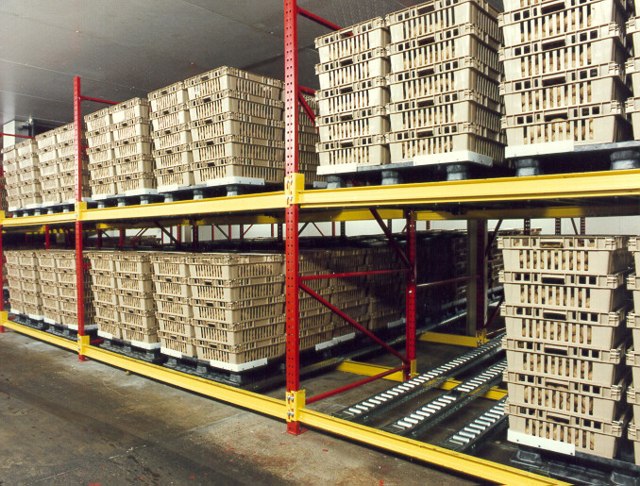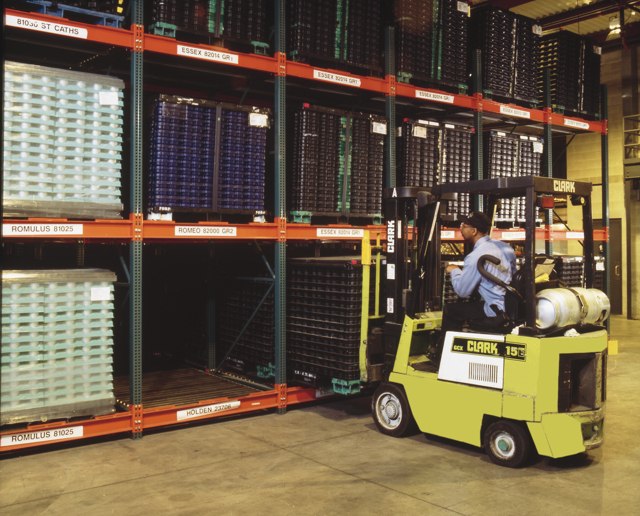 Does your business deal with high volumes of fast moving product? Are you looking to cut costs and save space in your warehouse? Do you need first in, first out stock rotation? If you answered 'yes' to any of these questions, than a high quality gravity-fed pallet flow rack system is your ideal storage solution.
With a pallet flow rack, product sits on inclined shelves lined with heavy-duty skate wheels. This setup allows palletized loads to flow forward to the picking position. Warehouse space is maximized since minimal aisles are needed – product can be stored as many as 20 pallets deep, and is loaded from one side and picked from the opposite side.
Interested in finding out how a pallet flow rack can help maximize your warehouse storage space? Contact one of our experienced team members today!
Already have a standard pallet rack system, but interested in the advantages offered by a flow rack system? Not to worry. Flow racks can be added to nearly any existing pallet rack configuration, by placing the flow rails atop the existing components. Not sure what this would look like in your space? Contact one of our solution design team members and ask about our warehouse design and AutoCAD drawing services.