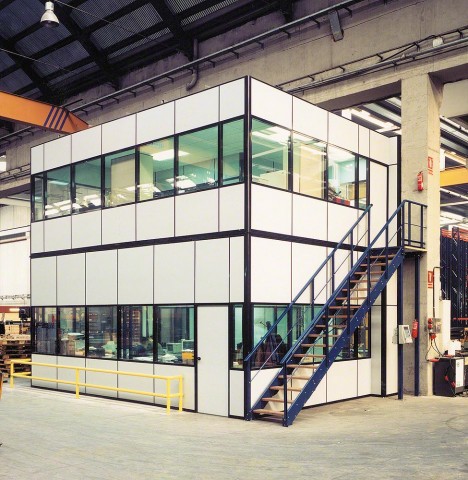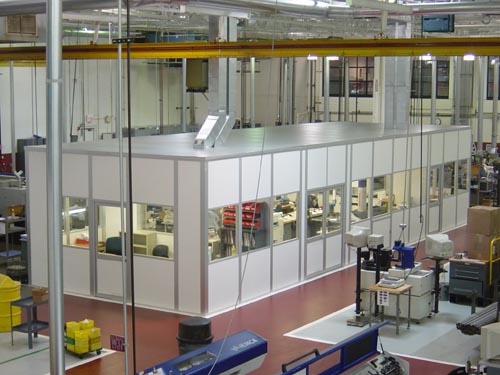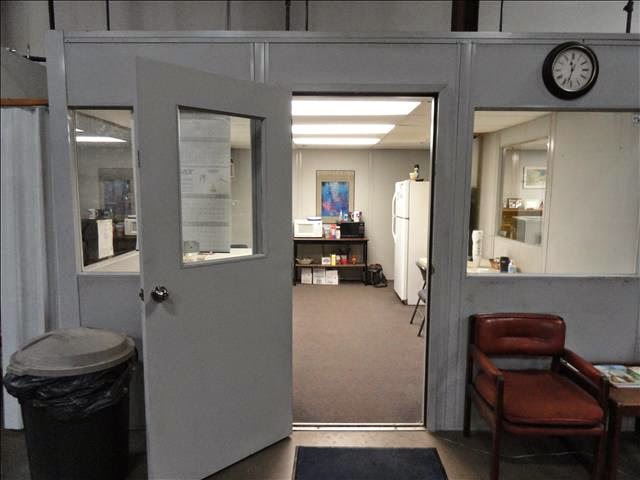 Modular Offices are the perfect alternative to conventionally constructed buildings inside your manufacturing facility. The installation is much faster because all of the components used to construct the building have already been designed and fabricated at our plant. Faster installation means less disruption to your daily business operations. Because there is no on-site fabrication there is less mess. This can be especially important in areas where dust and debris could interfere with sensitive manufacturing operations. On average you can anticipate about a 50% time savings when using our modular office design to construct offices inside your facility.
Another advantage to using pre-engineered construction is that all of the materials purchased to construct your building are reusable. If your space needs change simply contact us and we'll re-design your office even if no additional materials are required. Most of our customer will redesign one of our modular office buildings at least once during the life of the structure. This flexibility would not be possible in a conventionally built structure.
Modular Office Features
Updated styling features color-matched components that enhance the look of our Modular Offices. Beige wall panels match the beige painted structural framing material to create a smooth, finished appearance. Laminated wall panels include a polystyrene core for up to R-13 insulation rating and superior sound attenuation. System includes panel connecting posts that double as a wiring chase to conceal electrical service between wall panels. Posts include snap-on cover plates for easy access. Ships unassembled.
Base Price Includes: 22-gauge steel ribbed roof deck; vinyl faced swing door with cylindrical key-in-knob lockset (specify inside or outside right or left hand swing); lay-in acoustical ceiling system; connecting hardware and framing; detailed instructions including custom floor-plan layout drawing and parts list. Windows not included.
Electric Kit Includes: vertical raceways with snap-on cover plates; outlets as specified, including handy box and cover plate; T-8 light fixtures as specified; load center with breakers—100 amp capacity. Wiring, and conduit for outlets and light fixtures and light bulbs not included.
NOTE: Include drawing with order, showing location of doors, windows, electrical.