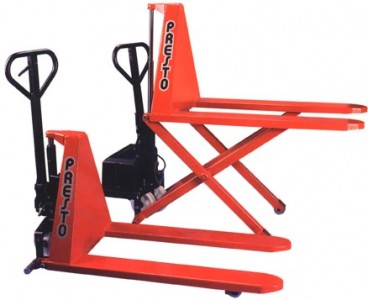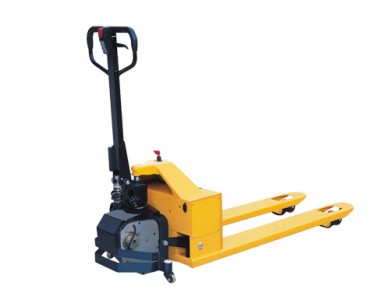 Pallet Jacks, also frequently called a pallet truck, pump truck, or jigger, provide leverage to help you efficiently lift and move heavy pallets full of inventory in the warehouse, on the loading dock or at the jobsite. Pallet jacks offer sturdy steel construction and provide a warehouse solution that is maneuverable and cost effective.
Pallet jacks come in two types, manual and electric. Manual pallet jacks are hand powered jacks. These pallet jacks are the most economical pallet jacks you can find. Capacities and capabilities can vary according to application. Electric pallet jacks are powered by motor to allow easy lifting and transporting of heavier loads.
Rack Express has a pallet jack solution to fit any need or capacity. Contact us today for a quote.