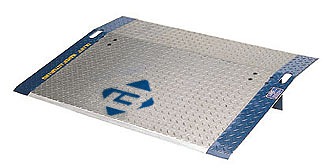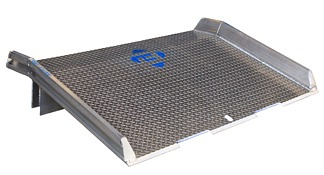 Make loading and unloading docks safer and easier with proper equipment like dock plates and dock boards from Rack Express. Literally bridge the gap between dock and trailer and speed up the loading and unloading process with dock accessories.
Using loading dock equipment is a great way to add a level of safety to your workplace. For the lift truck operator, ramps and inclines, overhead obstructions, dissimilar surfaces often wet and slippery, poor lighting in trailers, other vehicular traffic, pedestrian traffic, restricted views, sheer drops, trailer creep, congested staging areas, and accumulations of empty containers, pallets, and debris are hazards which can all be present at the same time within a very confined area. Help prevent accidents and promote a safe work place with products that also fuel efficiency.
At Rack Express, we can help you find what you need to efficiently and safely load and unload your dock. Contact us today!
Dock Plates and Boards