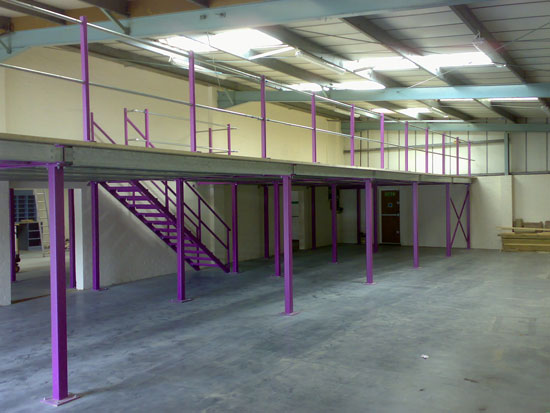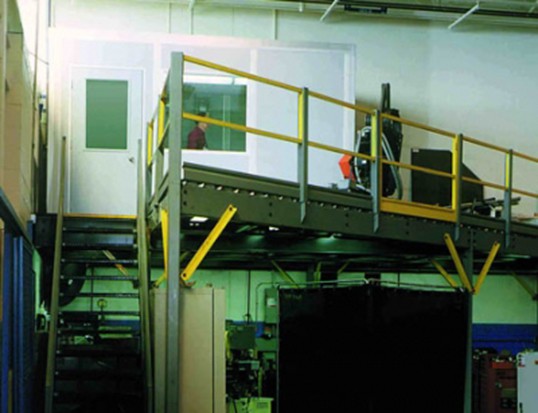 Industrial Mezzanines
Mezzanines allow you to: increase your storage space, create a work platform, add an in-plant office, or renovate an existing warehouse space.
Double your useable floor space with a cost-effective pre-engineered mezzanine from the largest mezzanine manufacturer in the United States. Suitable for industrial and commercial applications. Heavy-duty mezzanines feature minimum 5×5, 3/16″ thick columns with 12″ base plates and 125psf uniform live load capacity. Easy installation with easy-to-follow instructions that require no drilling or welding. 25-year performance guarantee.
NOTE: Before ordering, approval drawings need to be submitted showing size and height of mezzanine, type of decking, length and number of framing members, column locations, and location and types of accessories. Delivery is 3 weeks after return of approved drawings from customer. Call a Certified Product Specialist to verify your specifications.
All pricing and inventory is subject to change. Contact us for more details.