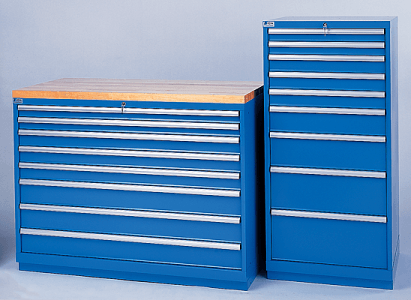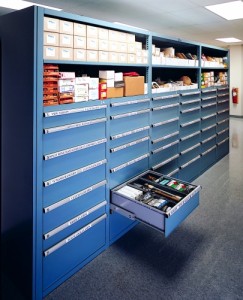 Modular Storage Cabinets
Modular cabinets are a quick and easy storage solution for heavy equipment, tools, office supplies, and more. Metal cabinets are manufactured with steel, allowing maximum durability, even in the harshest of work environments.
Light duty capacity all the way to heavy industrial grade capacity. Light duty metal cabinets are ideal for the office workplace. These cabinets are manufactured with a lighter grade of steel and are not capable of holding heavier items.
Ultra capacity metal cabinets are designed to hold heavy capacities. These extremely durable cabinets are able to withstand the harshest of work environments.
Industrial metal cabinets are also durable and can withstand heavy punishment. Several variations and different manufacturers are available for purchase.
Standard duty metal cabinets can be used for an array of storage applications. The maximum weight capacity a shelf level will support is around 400 lbs.
Lista standard modular cabinets are an industry standard for storing shop parts. Standard widths and depths are 28-1/4″ x 28-1/2″ respectively.
Lista wide profile modular cabinets supply slightly more storage capacity than the standard modular cabinets. Also, the wide profile cabinets allow storage of longer shaped items.