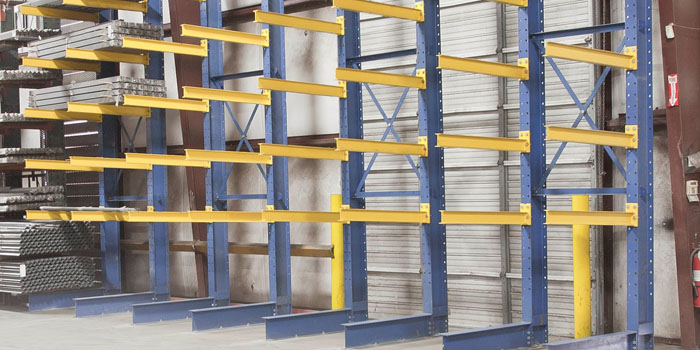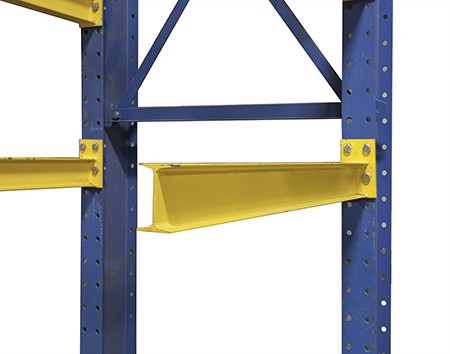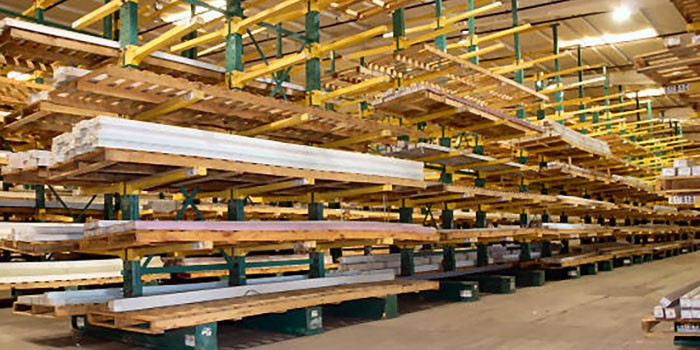 Structural or Roll-Formed Cantilever Racking
Are you looking to warehouse over-length, over-dimensional, or non-standard products? A cantilever rack system is the storage solution you need to maximize your space.
Compared to standard pallet racking, cantilever racks are more adaptable, flexible, and compact.
Without front columns, cantilever racks are especially useful when storing long, bulky, or oddly shaped products. The absence of the front columns means product can be stored along the entire length of a row, with the added bonus of increased horizontal space (usually lost to rack structure) and more abundant handling clearance.
A variety of different cantilever racks are available, including:
-Standard duty
-Light duty
-I-beam
-Furniture cantilever racks
Whether you are storing lumber, metal, carpet rolls, pipes, tubing or even furniture, a cantilever racking system will help you maximize your warehouse space. Let our team of knowledgeable industry experts help design your storage solution – contact us today!