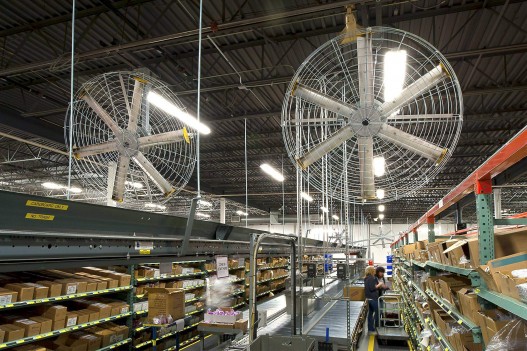 Warehouse fans work as both an air ventilation system and an air refreshing unit. These industrial fans provide high volume, quiet air that can be directed through your warehouse. Our fans help air-flow throughout the entire space, from ceiling to floor and wall to wall, including up and over obstructions such as machinery and stacked product.
Warehouse fans are a tremendous solution if you are looking for a cost effective way to blow cold air or move powders in industrial settings.
Our warehouse fans are quick shipped directly from the manufacturer and comes in a variety of sizes, types, and blowing capacities.