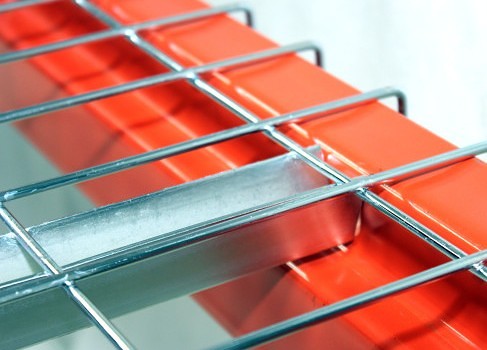 Wire decks add utility to your storage unit by providing further stability for pallets stored on the racking. Decking can also be helpful for preserving stray product that may come out of boxes or cartons. In-stock we carry thousands of new and used wire decks available for immediate delivery.
Wire mesh decking is a sage deck material that meets all OSHA standards and provides support for to store split case and open case items.
High volume wire deck orders are our specialty (we offer discounts), but since we have such a large inventory we can effectively and efficiently handle orders of all sizes.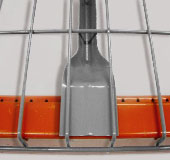 Flared Wire Decking
Universal features a flared flange at either end that allows decks to be used with box or step beams. Similar to step style, a waterfall wraps around the beam.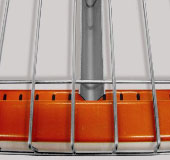 Step Wire Decking
The support channels on the beam steps and the waterfall wraps over the top of the beam.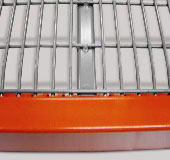 Flush Wire Decking
Flush decks are similar to the step style, but they do not have the waterfall feature that wraps around the rack beam.

Inverted Flared Wire Decking
These are popular in the food distribution industry because the inverted channels help keep the channels free from dirt and debris.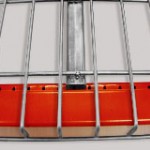 Inverted Step Wire Decking
The inverted channel helps reduce debris and moisture build up, making this decking a popular choice for food storage and clean rooms.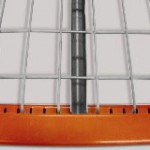 Inside Waterfall Wire Decking
These decks are designed so they do not hang over the beam, leaving the beam clear for bar code labeling.
Varied Depths = 24", 30", 36", 42", 44", 48", 60"

Varied Widths = 46", 52", 58″
Heavy-duty powder coat finish

Standard 6 ga wire (4.6mm thick wire)