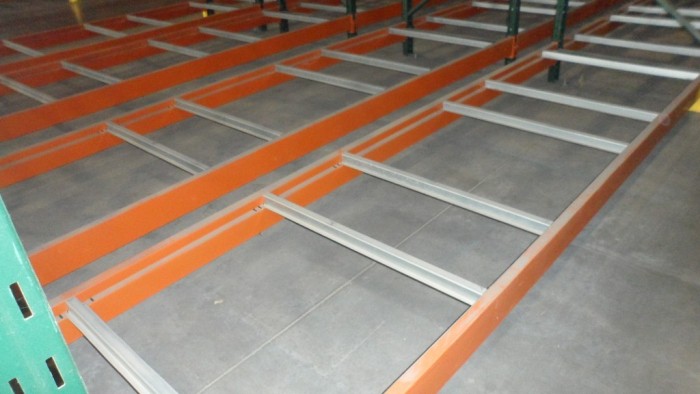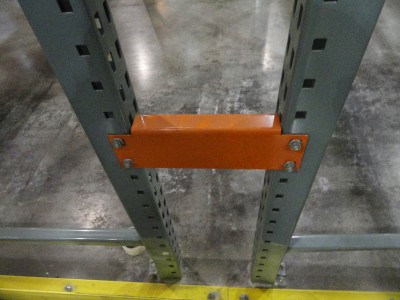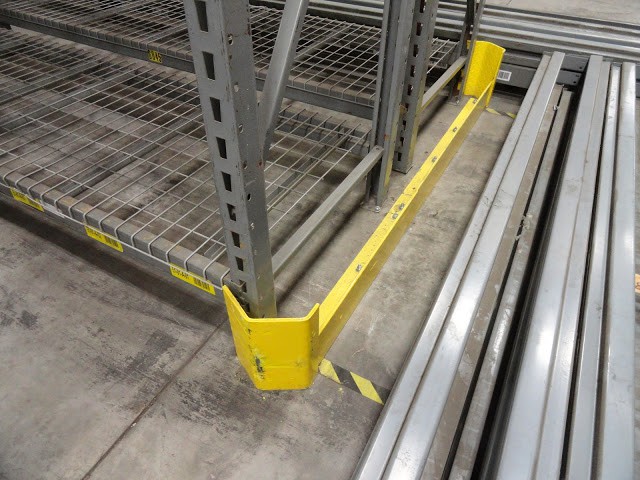 Accessories add different layers of support and functionality to your warehouse shelving system. Additions like row spacers, pallet supports and pallet rack guards like end of aisle protectors and guard rail may help add to the functionality of your space and organization and complete your pallet rack.
Row spacers are a great addition to your pallet rack to further organize and keep your products evenly-spaced. Specifically, spacers can be used for a number of reasons. They can keep your rows in line so that all the panel rack rows in your warehouse or storage facility stay in line and look straight; this also allows easy visibility and access to your products. Additionally, they can provide stability to your pallet rack system—two back to back rows are a more rigid system with row spacers. Spacers can also be advantageous for tall uprights with shallow depth—tying these together with a row spacer will increase their dimensions for a more stable system.
Pallet supports are perfect for additional safety and support under your pallets. They provide the needed extra platform base by cascading over the face of the beam. These are the perfect option for full-pallet loading applications and are also a great substitute for wire decking.
Pallet rack guards are a great way to protect your investments. Guard your pallet rack system from fork truck damage and other accidents. They are highly visible and durable and are easy to install. In addition to protection, pallet rack guards or column protectors preserve the condition and structural strength of your racking. Made of long-lasting steel, pallet rack guards help withstand impacts.
Contact us today to determine which pallet rack accessories are right for you. They can add strength, stability and safety to your pallet rack system and warehouse. Call us today!
[/fusion_builder_column_inner][/fusion_builder_row_inner]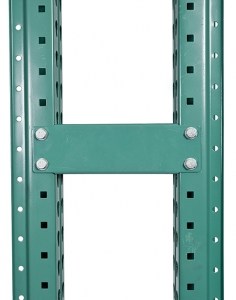 Row Spacers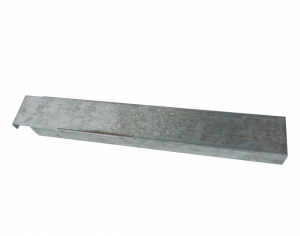 Pallet Supports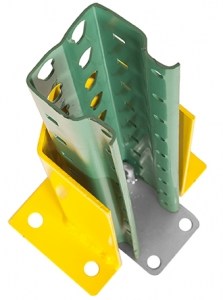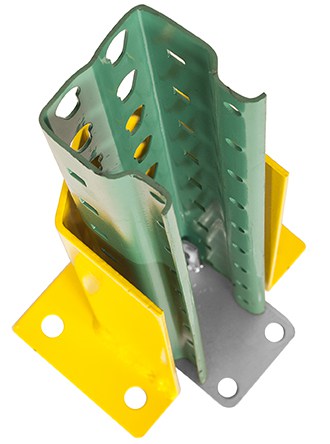 Pallet Rack Guards