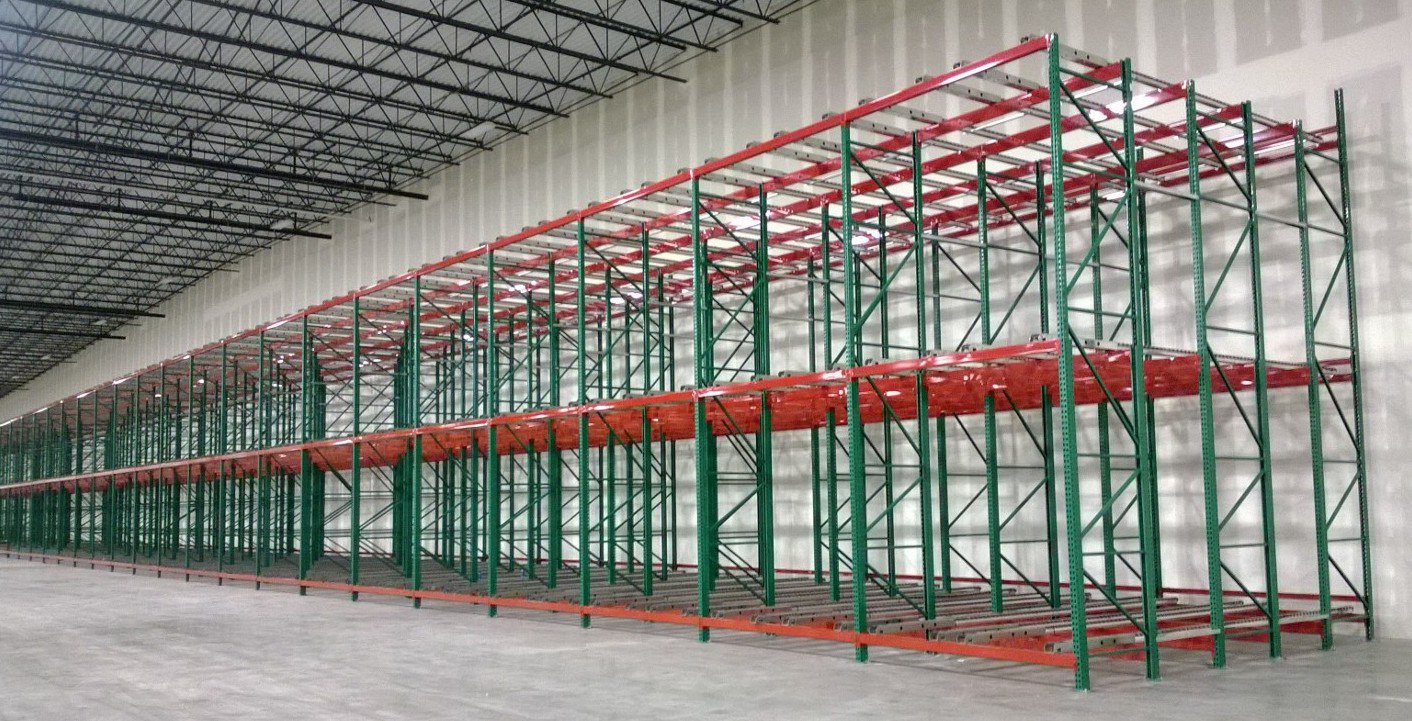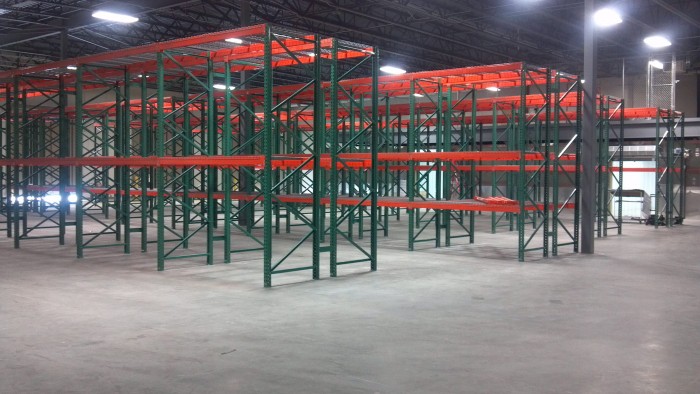 Pallet racks are highly engineered storage systems, designed for rapid construction, adjustability and re-use. Pallet racking is usually comprised of beams, wire decks and uprights. Teardrop style upright frames for pallet racking have become one of the most popular types of racking used in the country. One of the biggest reasons for the popularity of the teardrop punched post design is the ability to use bolt-less beam conductors.
Why teardrop upright frames? Its innovative design allows for fast and simple assembly without the need for clips or fasteners. The frame is aptly named a teardrop upright frame because the holes which the beams easily notch into are in the shape of teardrops; the largest part of the shape makes it easy to slide in a beam while the narrower part locks it into place. Automatic safety catches lock into teardrop holes on upright.
Aside from easy installation, teardrop frames easily tie into most existing systems, however they can also serve as the perfect starting section that can grow as your storage capacity needs grow as well! The teardrop punching accepts most industry-standard pallet racking beams and can be manufactured with or without side holes (side holes can facilitate bolting beams and attachment of accessories for oddly shaped or weighted objects). Additionally, teardrop upright columns are the sturdiest and most versatile—their design helps prevent twisting and allows for a wider bracing section.
Simply combine our teardrop uprights with step beams and wire decking to organize your warehouse or other storage facility. Whether you have questions or concerns about your storage needs, consider Rack Express your partners in determining your storage solutions. Contact us today!
[/fusion_builder_column_inner][/fusion_builder_row_inner]