Spectrum
Material Handling Products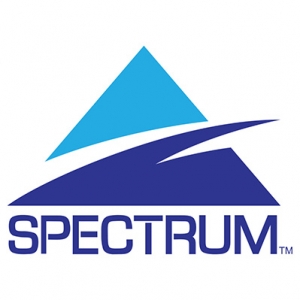 Looking for a warehouse racking storage solution that's durable, cost effective and always in stock? Consider Spectrum brand material handling products.
From pallet rack to cantilever, widespan to boltless shelving to wire decking and safety rails, each product is designed and tested to meet ANSI, MHIA, and RMI guidelines.
The manufacturer is an MHI member, Huade Racking, who has designed and developed these high quality products that are considered superior industrial shelving systems with the highest industry standards. In fact, this leading distributor boasts an RMI award from the Rack Manufacturer's Institute, recognizing the pallet racking's quality craftsmanship.
With unmatched structural integrity, it's a product line that Rack Express is proud to offer our customers.
If you're in the market for a quality solution to simplify your warehouse organization, get to know Spectrum's full array of warehouse storage products including: pallet racking, drive-in racking, push-back rack, pallet and carton flow racking along with cantilever racking, mezzanine racking, as well as wide span shelving.
Spectrum Upright Frames Capacity Chart
Spectrum Cantilever Rack Capacity Chart