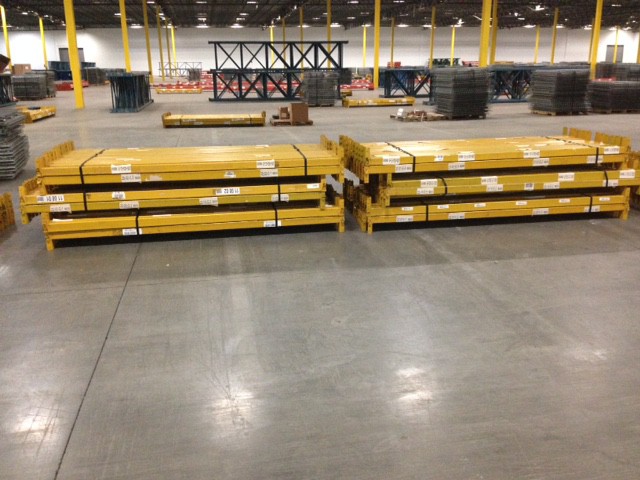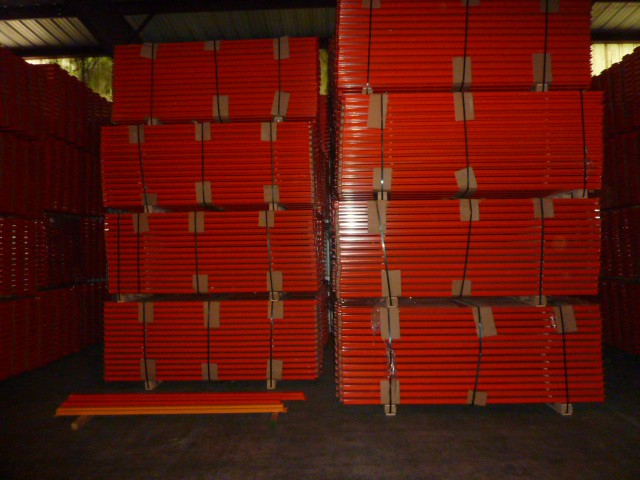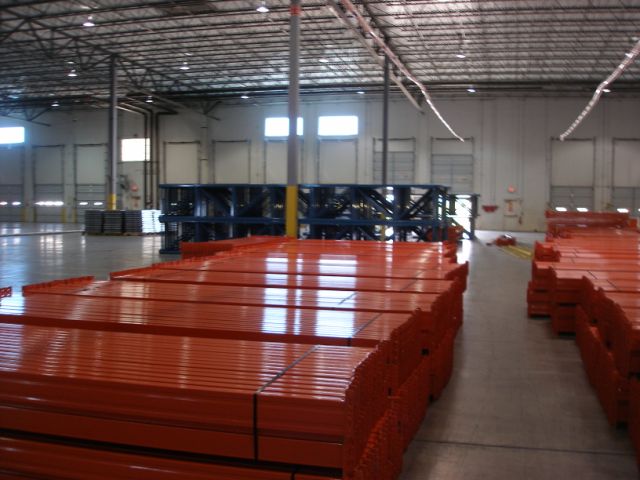 The basic structure of a complete pallet rack system includes pallet rack uprights and beams, which serve as the support system for palletized products. There are a variety of pallet rack styles like Drive-In, Push-Back, Carton Flow and standard Teardrop which can create many options for storing a many different types of products on pallets or not.
A standard teardrop pallet rack beam is one of the most common styles of beams. These beams are equipped with the standard shaved pin beam to frame connector—like a chain lock on your front door.
The teardrop pallet rack beam easily slips in and out; the shape of the hole which the beam slips into is in the shape of a teardrop, hence the name. The interlock stud and keyhole connection automatically locks into columns. A piston lock secures the beam into place.
Regardless of which rack beam you choose, you can be sure that our products provide the strength you need for lifelong durability. Our pallet rack cross beams, for example, consist of a beam tube cut to a specific size with welded connector ears on each end—this allows you the potential for an add-on bay (add-on bay consists of one upright with your desired number of beams). In this case, two cross beams create one beam level in a rack system.
The upright frame is made of two frame columns; consider these the sides of the pallet rack. A starter bay of pallet rack storage consists of two upright frames that are connected by a minimum of two cross beam levels.
At Rack Express, we offer a wide variety of column and beam profiles in various gauges. This provides you with the most efficient solution to meet your storage needs while supporting maximum load capacities.
| Beam Length | Beam Height | Beam Capacity |
| --- | --- | --- |
| 96″ | 4″ | 2,500 – 4,000 lbs |
| 96″ | 4″ | 4,000 – 5,000 lbs |
| 108″ | 4 1/2″ | 5,000 – 6,000 lbs |
| 120″ | 5 1/2″ | 5,500 & UP |
*These are capacities based on several different styles of pallet rack. Structural calculations available at extra cost. Ask us about our truckload and factory direct ship pricing. Additional information available upon request.
[/fusion_builder_column_inner][/fusion_builder_row_inner]